Featured Items
NX8931 Pro Ultra Torque MG WV Smart Servo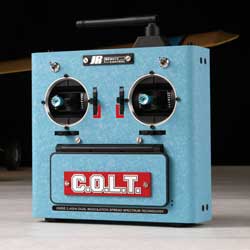 COLT 6CH 2.4GHz DMSS Retro System
Become a Dealer
JR Americas actively supports and promotes JR sales directly through our vast dealer network. Start offering your customers the World's finest RC Systems today.
Find a Dealer
Looking for JR products? Visit our Find a Dealer page to locate your favorite JR stocking dealer!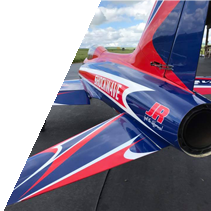 Team JR
Need help from an expert with your JR products in the field? Visit the Team JR page for a complete listing of Team JR members in your area!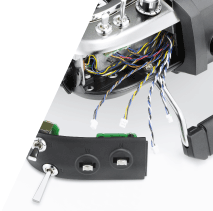 Service Center
Visit our Service Page for information on product registrations, service repair forms, firmware updates, instruction manuals, and more.
Latest News
Dec 5, 2017
New JR XG11 Special Edition Radio
Introducing the new JR DMSS XG11 Special Edition. Available in an assortment of colors, each radio is custom m...
Read More »
Aug 15, 2017
NX8931 & NX8935 have arrived!
We just got a rather large shipment of NX8931 and NX8935 servos. If you have been waiting for the perfect serv...
Read More »
Jul 31, 2017
Colt Retro Radio Systems now only $499.99!
Now you can own a cool JR COLT Retro Radio system complete with receiver for only $499.99 MAP! Please visit h...
Read More »